>
Celebrating World Mental Health Day 2020
Celebrating World Mental Health Day 2020
---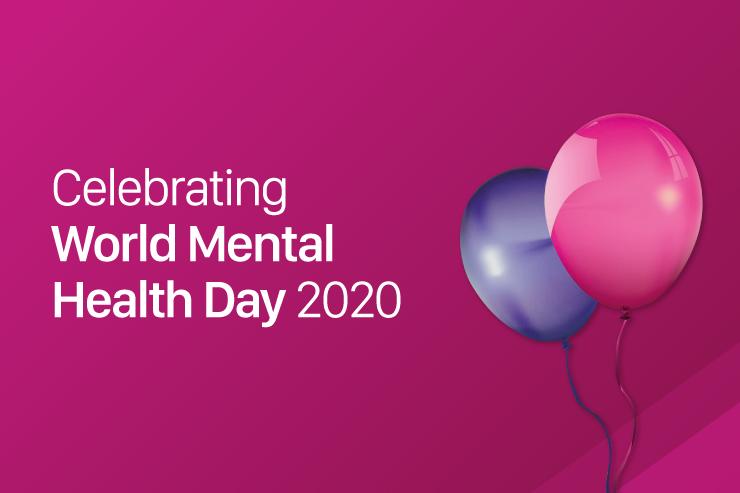 This year the theme of World Mental Health Day is "Mental Health For All".
With the unprecedented challenges that 2020 has presented throughout the globe, it is crucial that mental health is prioritised more than ever before, and that those who are struggling have access to the support that they need.
At Therapy For You, accessibility is a value that is at the core of our organisation's present and future. As part of the IAPT initiative, a programme dedicated to helping people across England access the support they need to protect their mental health, our entire team is committed to helping people on their journey to feeling better.
How do we achieve this?
First, we recognise that everyone is different, and so a one-size-fits-all approach to therapy does not suit everybody. To address this problem, we offer a range of routes to therapy. This ensures that our patients can approach their treatment in a way that's comfortable and fits their routine.
For instance, individual face to face sessions have the benefit of talking openly about your concerns with a qualified professional, so you can express yourself in private, without fear of judgement.
Similarly, group sessions can introduce you to people who feel a similar way to you, providing reassurance that you're not facing these challenges alone and also learn from others' experiences.
However, if you are not comfortable or able to attend therapy in person, we also offer more flexible forms of therapy, including telephone calls, video sessions and online therapy sessions.
These can be arranged at a time that's convenient for you in a location of your choice, helping you feel more relaxed and therefore potentially making your therapy more effective.
If you are looking for immediate advice and self-help, our online CBT-based courses can help in understanding your problems and developing effective coping techniques.
Our team has supported individuals with a variety of difficulties, from longstanding feelings of stress, anxiety and depression, through to negative responses to life-changing events such as childbirth or a recent loss.
This flexibility helps us understand the specific challenges you might be facing, so we can suggest the most effective treatment to meet your needs.
Of course, there is still room for improvement. We are currently expanding the relationships we have with our physical health colleagues so we can offer increased support to those people struggling with long-term health conditions.
By expanding our understanding of these difficulties and the impact they can have, we can better support people in these situations, recognise their concerns and tailor their therapy accordingly.
After this difficult year for many, we hope this World Mental Health Day receives more attention than ever before, and that it encourages you to take stock of your own wellbeing.
In the meantime, we will continue our efforts to make therapy as accessible and effective as possible, so everyone can find their path to feeling better.
For more information on our services, get in touch to discuss your situation.
---
Crisis link