>
Therapy FAQs: What Can I Expect from a Therapy Session?
Therapy FAQs: What Can I Expect from a Therapy Session?
---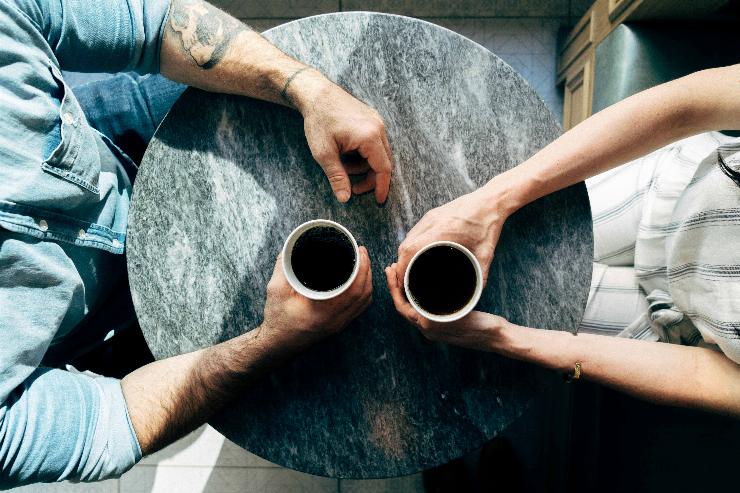 What is a therapy session like? We are often asked this question when somebody enquires about Therapy For You – it's natural to be apprehensive without having experienced a 1-1 therapy session before. But fear not, for we've written a brief guide to what you can expect when you see a Psychological Wellbeing Practitioner (PWP) with Therapy For You.
Many people who contact Therapy For You will be referred to see a Psychological Wellbeing Practitioner as the first point of intervention. These sessions are suitable for people with low to mild anxiety and depression. But if you are unsure if that fits with your situation, this will be determined during your telephone assessment with one of our qualified therapists.
So, let's get down to it…
What can you expect from your first therapy session?
When you first meet with a PWP, you will have an initial assessment session to introduce each other and start to understand why you are there. You'll have an informal chat about the main issues and areas you are struggling with and the PWP will start to assess which techniques may be helpful to reduce the impact of this.
Sessions with a PWP are very much like what you can expect from counselling sessions. The first interaction lays the groundwork to the aim of your therapy with the primary goal to develop techniques that you can introduce into your daily life to help you cope. Your focus will be on self-management, with the PWP helping you to help yourself while actively supporting you the whole way.
What will you talk about during a therapy session?
We understand that it can be daunting to talk to someone you've never met before about your life and the issues you are facing. All our PWPs are trained professionals and will always do their best to put you at ease and make your sessions feel as comfortable as possible.
The PWP will work with you to understand the issues you are facing and what triggers them. Perhaps certain situations, people or memories provoke anxious thoughts, or conversely are there situations and people that make you feel better?
Therapy sessions with a PWP focus on the here and now and you will discuss which areas of your life are affected by these problems. It can often be a vicious cycle. For example, low mood can mean you avoid certain activities that you once enjoyed, and a lack of social activities can lead to low self-esteem. During your therapy sessions, you will learn to use CBT based techniques to re-engage with the things in life that you love in a structured way.
What to expect from ongoing therapy.
Your therapy sessions are designed to be interactive and you will work together with the PWP to develop your self-management techniques. In between sessions, you will try these out in your own time and feedback to the PWP on how you found them. These CBT techniques are effective because they can be tailored specifically to you.
These tailored techniques will be with you for life. So, even when you are no longer attending regular sessions, you will have a collection of techniques to refer to whenever you need them. You'll create an understanding of your mental health and learn to be aware of any triggers and how to implement change in your life.
As long as you are attending therapy sessions, the Psychological Wellbeing Practitioner will be there to support you. Your sessions are held in a safe environment and are completely confidential* between you and your PWP.
Your therapy sessions can be face-to-face or via telephone conversation. Our therapists are happy to talk in the way that suits you best and research shows how telephone therapy can be just as effective as face-to-face sessions.
Psychological Wellbeing Practitioners at Therapy For You
We currently have 25 PWPs working with us at Therapy For You, all of whom are trained professionals. They all have a background in mental health and support roles, and continue to receive training whilst working in the role. All our PWPs love what they do and find the role extremely rewarding. They get to support those in need and watch as they progress in their therapy through to recovery.
How can I see a Psychological Wellbeing Practitioner for 1-1 therapy?
Therapy For You provides a range of therapy services, from psychoeducation to group sessions and 1-1 therapies, which can be delivered face to face, over the phone and online, engaging in the help you need, whatever your circumstances. This service is available to those over the age of 18 living in Southend, Rochford, Rayleigh and Castle Point and throughout Basildon, Brentwood and Billericay.
If you are interested in 1-1 therapy or any of our other therapies, you can call us on 01268 739 128 and speak to one of our qualified therapists who will provide your initial telephone assessment.
We also recommend signing up to one of our online courses, which can be completed over the internet at a time and place that suits you. These courses give you an understanding of various CBT techniques used within therapy sessions. You can find courses in stress and anxiety, depression, mindfulness, bereavement and more.
* Your sessions are confidential unless the therapist believes you may be at risk of harming yourself or others. At this point they will consult a senior member of the team at Therapy For You.
---
Crisis link