>
Do you have low self-esteem?
Do you have low self-esteem?
---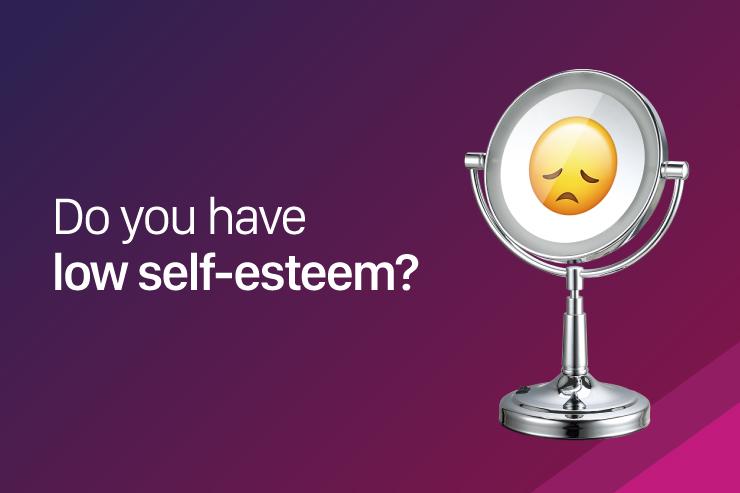 There are many times in life where we may lack confidence or not speak up when we feel we should.
Sometimes these are just one-offs, but when we're continually struggling to say or do what we want because we don't have the confidence, this can cause us issues day-to-day.
This is because these incidents can change the way we view ourselves as a person – we don't say or do the things we want to because we believe we aren't good enough or that we're inferior in some way.
The world has been a very different place this year, and there are many incidents that may have left us feeling less than ourselves. You may have been furloughed for an amount of time and feel uncertain about your employment status or the direction you're taking. Perhaps having less interaction with others has seen you withdraw socially.
If you're struggling to speak up, feel shy, hesitant or even as though you're putting on a mask or 'front', this could be a sign of low self-esteem.
One way to find out if you have low self-esteem is to take a short test, which we break down below.
This will help you determine how balanced your opinion is of yourself. Read the following 5 statements out one after the other:
I have a good opinion of myself

I give as much weight to my good qualities and strengths as I do my weaknesses and flaws

I believe I am worthy of other people's attention and time

I treat myself well

I am kind and encouraging when thinking about myself, rather than self-critical
For each, we'd like you to give yourself a score from 0 to 10. 10 means you strongly agree and 0 means you strongly disagree.
Exercises like this are used in our managing low self-esteem course. If you have a low score for some of these statements, it could be worth you exploring our online video course to see if it can help you on your path to feeling better about yourself.
Alternatively, get in touch with our team to explore your options and all the routes to therapy available.
---
Crisis link